This is a paid service. PayPal is preferred, I'm open to other suggestions.
I will provide support and teach you what you need to know. I will help you create/compile your game/server if you're going to use either of these services.
Server Hosting
Price: $20/month (+$5 if you want automatic updater)
Slots available:
3
You will get full access to your servers Data files and logs, you will also have access to an admin panel for easily editing/deleting characters/accounts. Admin panel also allows you to restart your server for whatever reason.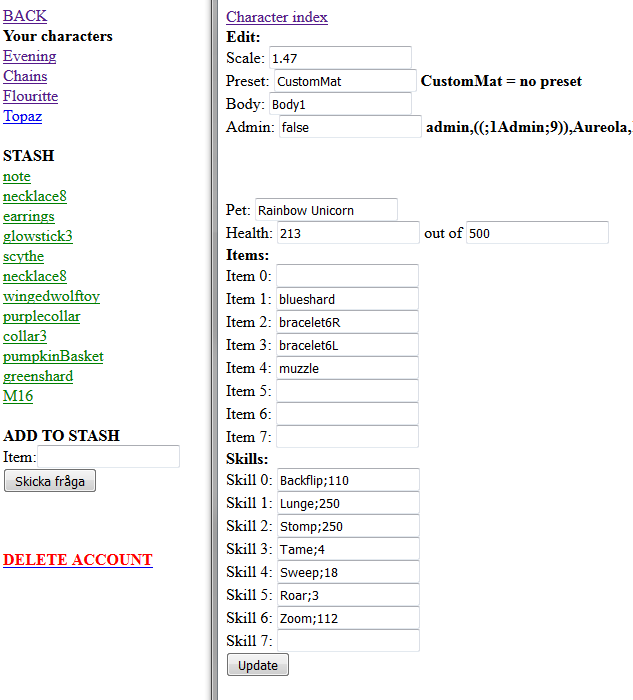 Automatic Updates
Price: $10/month ($5 if you're also buying hosting)
This makes it possible for you to easily add/edit files/presets at any time and then push it to all your players, you won't find an easier way of doing this.
Short video of me creating an update and letting the game download it. Making the update is basically a 1 minute job.